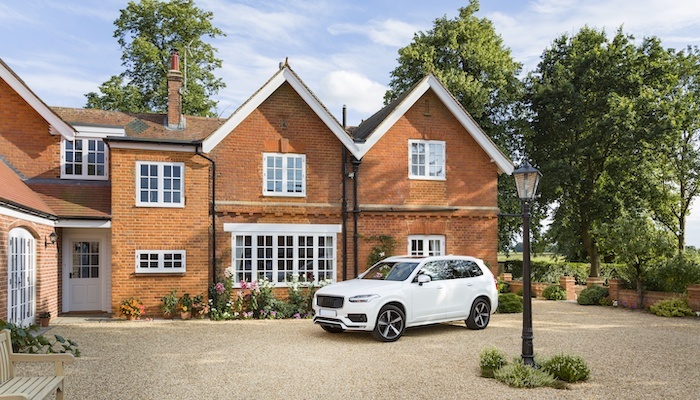 Each business or product we feature has been independently selected and reviewed by our editorial team. If you purchase a product or service using the links included, we may earn commission.
Want to know if you can benefit from home warranty coverage? Unlike homeowners insurance, these optional warranties protect expensive systems and appliances from defective components and breakdowns caused by normal wear and tear. Becoming a policyholder provides peace of mind that a licensed technician will repair or replace your equipment, while you maintain your budget.
So, with multiple home warranty companies promising the best comprehensive coverage, most affordable fees, and peak reliability, how do you know which one is right for you? Our In this review, we discuss American Home Guard, the home warranty company which closed its doors in October 2018. We consider its previous coverage and policies, and reveal practices that led to its demise. We will then recommend two existing, reputable home warranty providers to help you make an informed decision on a plan.
Our choice for the Best Overall warranty provider is American Home Shield.
Get A Free Quote from American Home Shield
In This Article:
Background On American Home Guard
American Home Guard operated out of Pennsylvania and got its start in 2013. While it was once a well-known home warranty company with highly rated service, poor customer relations and practices led to the company shutting down.
In January of 2017, the BBB reached out to American Home Guard regarding "a pattern of complaints alleging the company's not meeting the obligations or guarantees of consumer contracts." To date, records show the home warranty company failed to respond to the inquiry and ultimately went out of business in October of 2018.
While they are no longer an active home warranty company, our team will show you how it once operated.
American Home Guard Plans
While the company's website is no longer active, our team dug up the previous coverage tiers once offered by American Home Guard. The group provided three different packages to cover the majority of home systems and appliances.
| | | | |
| --- | --- | --- | --- |
| Covered Equipment | Silver Systems Plan | Platinum Combo Plan | Gold Appliance Plan |
| Air conditioner | ✔ | ✔ | |
| Ceiling fan | | ✔ | |
| Dishwasher | | ✔ | ✔ |
| Garbage disposal | | ✔ | ✔ |
| Dryer | | ✔ | ✔ |
| Ductwork | | ✔ | |
| Electrical system | ✔ | ✔ | |
| Garage door opener | | ✔ | |
| Heating system | ✔ | ✔ | |
| Microwave | | ✔ | ✔ |
| Oven | | ✔ | ✔ |
| Plumbing system | ✔ | ✔ | |
| Refrigerator | | ✔ | ✔ |
| Washing machine | | ✔ | ✔ |
| Water heater | ✔ | ✔ | |
While the available appliance and system plans were efficient in different areas of the home, the combo plan was the best option for full-comprehensive protection.
In addition to these pre-packaged options, the group was also generous in offering warranty for optional add-ons, including:
Pool/Spa
Septic system
Well pump
Sump pump
Central vacuum
Roof leaks
Refrigerator ice maker
Sprinkler system
The coverage options and additional add-ons offered by American Home Guard were generally standard throughout the home warranty industry.
What Did The Warranty Cover?
Because American Home Guard's terms and conditions are no longer available, we scoured reviews from actual customers to gain a sense of coverage it offered. Through our research, we found the group covered most components that are required to operate appliances. We saw positive reviews that praised the group for covering the costs for air conditioning compressors, furnace issues, and laundry machines.
Unfortunately, there were more negative reviews claiming that American Home Guard representatives were avoiding its responsibilities when problems arose for policyholders.
Like many other home warranty companies, American Home Guard did not cover appliance issues due to poor maintenance or misuse.
American Home Guard Cost
The three packages offered by American Home Guard typically averaged between $530–$600 per year.
Silver Systems Plan

Formerly Called Red Plan

$529.99

Gold Appliance Plan

Formerly Called White Plan

$529.99

Platinum Combo Plan

Formerly Called Blue Plan

$599.99
The costs were relatively high compared to other companies in the home warranty industry, as annual contracts are generally between $300–$600.
Coverage Limitations
The American Home Guard coverage policy was quite different from the standard home warranty company. Instead of protecting systems and appliances to the total coverage caps after a 30-day waiting period, this provider increased its limitations after an introductory period.
While the exact terms and conditions are no longer available, we found that per-limit item for an HVAC system began at $500, then raised to $2,000 after three months. Likewise, coverage available for major appliances, plumbing, and electrical systems initially started at $150 until increasing to $500.
American Home Guard also charged a $65 service fee, which is more manageable than the industry's average of $60–$125.
When cancelling a policy, customers were required to pay a $75 cancellation fee.
American Home Guard Claims Process
Unfortunately, American Home Guard policyholders are unable to make claims as the company is no longer active. There are numerous reviews of consumers left without protection and not receiving refunds from the group at the time of closure.
Instances like this make it crucial to choose a home warranty company with a proven history of reliability and customer relationships.
Our Verdict On American Home Guard
The promises made by American Home Guard were incredibly attractive to interested homeowners. Affordable contract premiums, inexpensive service fees, and generous coverage limits made this an enticing option when considering a home warranty company.
However, the model didn't work out for the company who abandoned its clientele in October of 2018.
A few disadvantages we noticed when reviewing American Home Guard were:
Lack of activity when addressing negative reviews left by consumers who expected assistance from the group.
The shut down without notice, leaving customers scrambling to receive a refund and find a new source for their warranty.
A statement from the BBB in 2017 regarding a pattern of complaints claiming American Home Guard was not meeting obligations or guarantees of contracts.
If you are one of the unfortunate clients who lost your home warranty from American Home Guard, you may be hesitant to trust another company. Let us show you the advantages of an American Home Shield plan.
Best Overall Provider: American Home Shield
While American Home Guard was once a viable avenue for optional coverage, its shutdown has caused frustration for its previous policyholders. When searching for a home warranty company, finding reliability and commitment from a group is imperative; that's one reason why we recommend American Home Shield.
American Home Shield is a comprehensive warranty provider with affordable costs, exceptional coverage, and a dedicated customer service team. Its reliability and attention to issues raised by policyholders shows the commitment the company has to protect its reputation and the systems and appliances homeowners rely on most.
Get A Free Quote from American Home Shield
AHS Home Warranty has proven to hold the top spot according to our research team due to these highly valuable perks as a home warranty provider:
Four plan options. Customers can choose between the Appliances, Systems, Combo, or Build Your Own plans.
Unique Build-Your-Own Plan: This plan gives you the option of choosing the 10 major systems and appliances you need covered.
Choose your service fee. Based on the monthly premium you select, you can adjust the amount you'll pay at the time of service.
Fast service request response: AHS assigns professionals to a customer's service request within the first 24 hours 98% of the time.
Strong reputation:

Founded the home warranty industry and is the oldest home warranty company
2019 America's Best Midsize Employers Award by Forbes
2014–2015 Women's Choice Award
2014 Home Warranty Awards "Best in Service" Award
Best for Older Homes: Choice Home Warranty
We rate Choice Home Warranty as Best for Older Homes in the home warranty industry.
Get A Free Quote from Choice Home Warranty
Choice Home Warranty offers two primary tiers of coverage. The Choice Basic Plan covers multiple major appliances and home systems. The Total Plan covers everything in the Basic plan, plus some additional systems and appliances.
One of the biggest selling points for Choice Home Warranty is their simple, down-to-earth pricing for all the home protection you need and more. The quote process is quick and easy to navigate, and you can have a quote within two minutes through their basic online form. Our team got a sample quote directly from Choice Home Warranty for an address in Georgia, zip code 30097, and we received the following:
| | | |
| --- | --- | --- |
| | Monthly Premium | Service Fee |
| Basic Plan | $41.25 | $60-85 |
| Total Plan | $50 | $60-85 |
Conclusion
Choosing a home warranty company is a major decision because your peace of mind depends on it. Our research team recommends American Home Shield as Best Overall and Choice Home Warranty as Best for Older Homes.
As always, we recommend that you request quotes from multiple providers and read all of the fine print first before making a decision.
Get Free Quotes on a Home Warranty
Photo Credit: Adobe Stock, © Paul Maguire