Health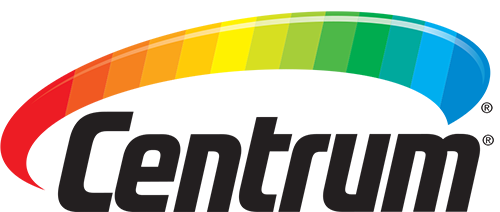 6 Mini Home Improvement Projects That Take Less Than 1 Day
Home projects are often better in theory than in practice. You get a burst of inspiration from Pinterest, then think to yourself, Oh, how easy would it be to paint an accent wall? It will change the whole room! That is, until you realize that you've got to buy the supplies, prep the wall, prime it, paint it, do a second coat, paint the trim—and here you are two years later, accent wall still not done.
Luckily, there are easy, small, doable home improvements you can get done in one day, which means you can freshen up your space and feel good about yourself without having to go through weeks of DIY and endless trips to the store. Get the best of both worlds by trying one of these simple projects:
Dress up your bathroom with decals. What could be easier than peeling a sticker and putting it on the wall? You can put a motivational quote over a towel bar, put a strip of triangles above the tub for a cool geometric pattern, or add color with a mosaic of faux tile.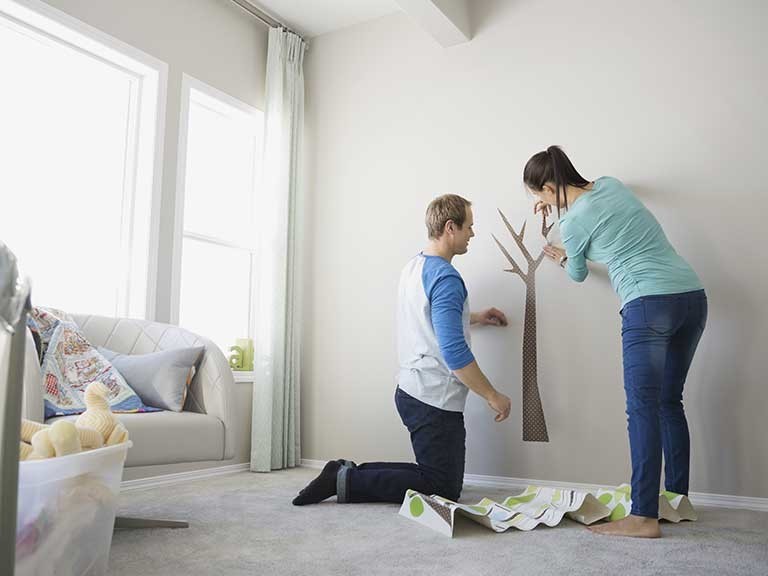 Put up a family tree of photos. Switch up that gallery wall of family portraits by arranging them around a tree. If you're confident in your skills, paint the tree freehand, or you can use a stencil or decal. When you're done putting up the tree, hang your photos around the branches.
Organize your garden tools with a wood pallet. Pallets are budget-friendly and can be used in a variety of DIY projects, like as an organizer for your garden tools. Give your rakes, spades, gardening gloves, and hose a pretty place to live by simply staining a pallet and adding some hooks and a magnetic knife strip.
Add a pop of color to plain furniture. Utilitarian furniture doesn't have to look boring. Take a monochrome piece such as a desk or a chair, mask off the legs with tape, then paint the section under the tape with a contrasting color or in an eye-catching metallic shade.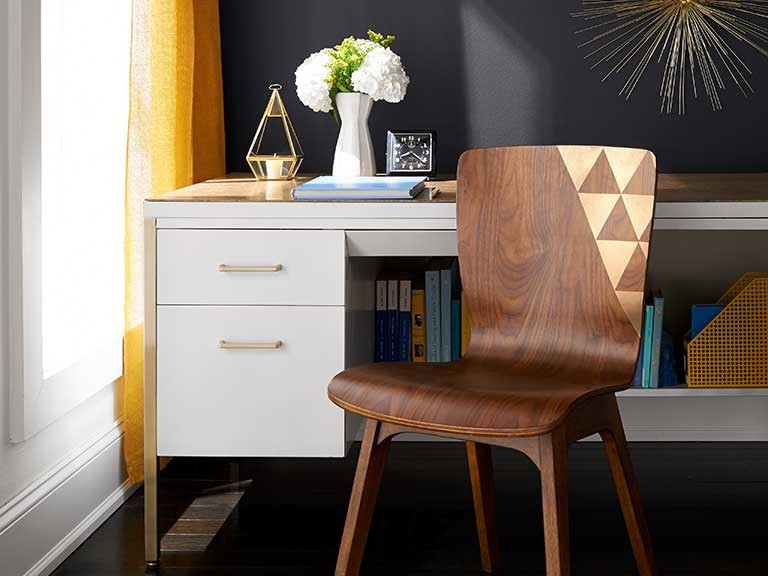 Make a cute toothbrush holder. Looking for a smaller DIY? Try this super-easy project, which you can make even more fun by going scavenging at a thrift store or flea market. Find a wooden figurine that's big enough to accommodate toothbrush-size holes without splitting. Bring it home, drill a couple of holes into the figurine using a ¾-inch drill bit, then give the figurine a coat of glossy white spray paint.
Shop at home for a quick styling refresh. For a project that hardly involves any work, simply browse the aisles of your own home. Pull pieces from different rooms to change up the vibe of your space. It's always nice to see something you already love in a new way.
Get more great health and wellness stories at BHG.com/Strive.