Beauty

Beauty 911 for Mornings When You Oversleep
You have to try these beauty shortcuts for when you're just. so. tired.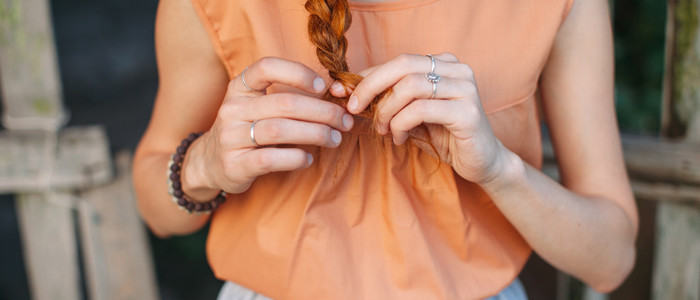 When you're sick, you're already not feeling great to begin with, but being up all night coughing and then sleeping through your alarm is a one-two punch when it comes to beauty emergencies. These skin, makeup, and hair shortcuts will help you get ready fast and hide fatigue, so you can look good even when you don't feel good.
Mix it up. Rather than meticulously applying your a.m. lineup (serum, moisturizer, sunscreen, foundation, etc.) one at a time, just squirt everything you use into your palm, mix together, and apply all at once. This won't significantly compromise the efficacy of the products and could even help your foundation go on more smoothly for a natural, goof-proof finish.
Amp up your erase paste. Minimize the telltale signs of illness by tapping a creamy concealer under your eyes, over purple eyelids, in the inner corners of the eyes (up-all-night shadows are darkest there), as well as beside the nose and inside the nostrils, where constant coughing and nose-blowing can leave skin red.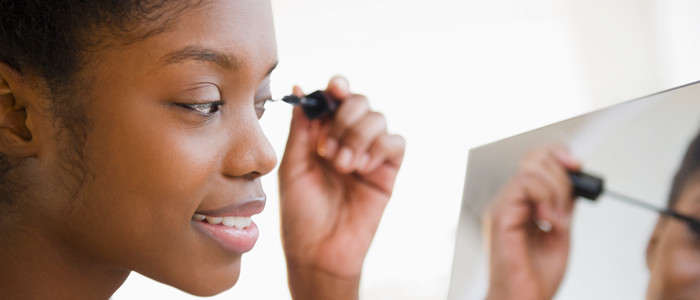 Mascara solves everything. If you only have time to grab one piece of eye makeup, pick mascara. Amped-up lashes will open up your eyes, and if you wriggle the brush close to your eye line, it'll double as a bit of eyeliner too.
Keep things neutral… Now is not the time for an elaborate smoky eye. For efficiency's sake, stick to monochromatic makeup and multipurpose products. A pinky-brown lipstick can be used on both your mouth and cheeks, bronzer warms a sallow complexion and can double as eye shadow, and lip balm soothes both dry lips and a raw nose and can feign a healthy glow when tapped on the tops of your cheekbones.
Or go bold. If you're truly time-pressed, don't bother with eye shadow, liner, bronzer, and the rest of that. Just swipe on a coat of mascara and a bright, eye-grabbing lip color—and bolt. No one will notice anything else.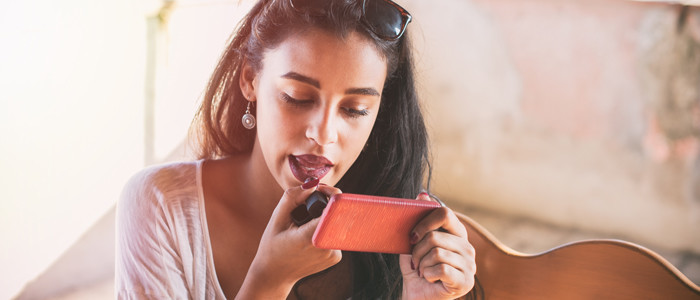 Do on-the-fly styling. No time to shower? Dampen hair, pull it back into one big braid, dash to work, and release upon arrival to reveal beachy waves.
When in doubt, opt for an updo. The easiest, fastest way to "do" your hair sans shower: Pull it up into a neat, fail-safe style, such as a ponytail, French braid, or a knot at your nape. To keep hair from falling loose, give it some grip by first dousing with dry shampoo, then styling. (Did that yesterday? Try these additional one-minute hairstyles.)
Give yourself a boost the night before. First things first: no matter how tired you are, always remember to take your makeup off before bed. Then lather on a thick moisturizer so you don't wake up with dry skin, and braid your hair so you don't have to spend time brushing out knots in the morning.
Find other great health and wellness stories at BHG.com/Strive.