Instead of going out to eat this Valentine's Day, switch things up by staying in for a romantic dinner for two. I promise that after you take one look at this menu, cozying up by the fire and enjoying a glass (or two) of red wine is just the special occasion you've been waiting for.
Since Valentine's Day only comes once a year, why not go all out on the meal? Half Baked Harvest's Surf and Turf: Steak and Lobster dinner follows this advice to a 'T'. Paired with a spicy roasted garlic chimichurri butter, this recipe will have you reaching for seconds in no time.
Recommended Wine Pairing: Pinot Noir or a full-bodied Chardonnay. For more information about food and wine pairing refer to Better Homes and Gardens wine guide.
Keep to the classics! I can't think of a more time-honored combination than steak and mashed potatoes. Creme de la Crumb's Slow Cooker Buttery Garlic Herb Mashed Potatoes gives regular potatoes a run for their money.
Get in your daily greens with this Lemon Parmesan Asparagus recipe by Damn Delicious. Lemon, Parmesan, olive oil, and sauteed asparagus, what's not to love?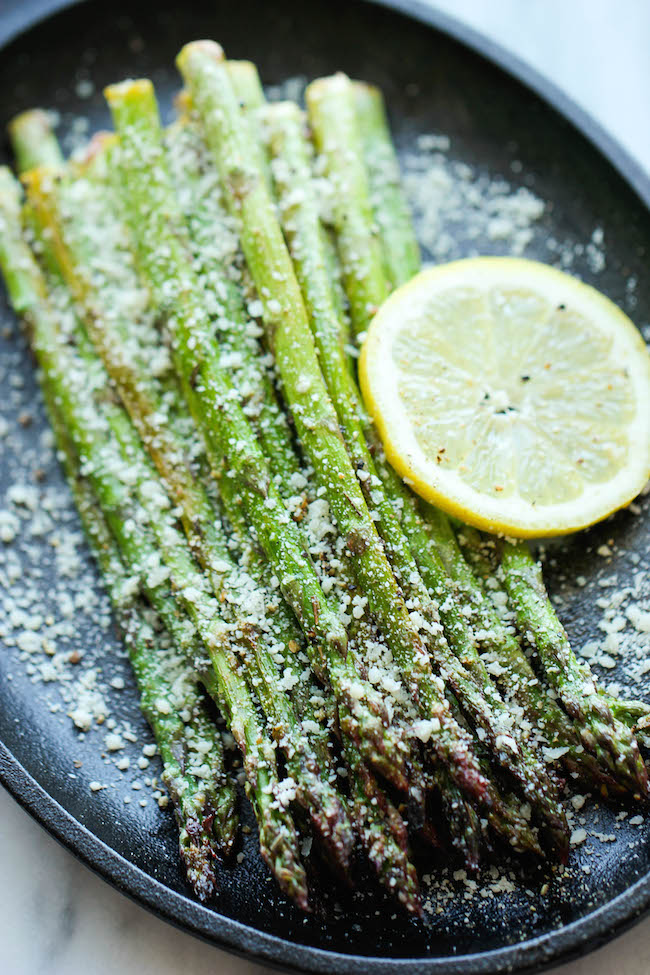 It isn't Valentine's Day without dessert! Thomas Keller's Chocolate Souffle (courtesy of Seasons and Suppers) is the chocolate treat you've been dreaming of.
I hope your Valentine's Day is filled with lots of love, a bouquet of roses, and a box chocolates!
xxmadison