National Grapefruit Month
February is FINALLY here, and as you might assume, I'm ecstatic about it. Why? Because February is National Grapefruit Month! Grapefruit has always been one of my all-time favorite winter fruits. Its acidic nature, pungent taste, and numerous health benefits—think assistance with clear skin, weight loss, hydration, and digestion—are just a few of the many reasons for you to include this zesty fruit in your diet. If you're new to the grapefruit family, don't fret because these 10 recipes are here to show you how to integrate the peach-hued produce into your home.
1. If eating a raw grapefruit is too bitter for your liking, then switch things up by trying the fruit in the form of a baked good. This Grapefruit Ricotta Cake recipe (courtesy of Kristine's Kitchen) presents the perfect opportunity!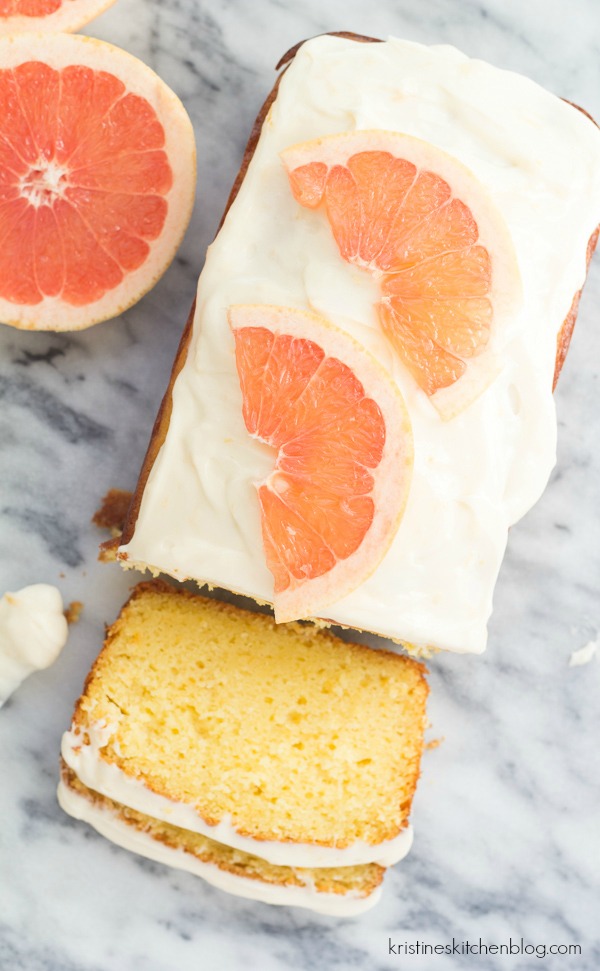 2. A light and refreshing scoop of Crumb's Grapefruit Campari Sorbet to satisfies any sweet tooth.
3. Dinner is served! Load up on omega-3′s with this Pan-Fried Halibut with Grapefruit and Mango Salsa recipe courtesy of Cooks with Cocktails!
4. Swap out your usual Saturday night tequila shots (+ salt and limes) for something with equal citrus flavor—-The Cookie Rookie's Grapefruit Salty Dog.
5. How can you NOT start off your morning right when you've had one of  Style Me Pretty's Baked Lemon Donuts with Grapefruit Glaze? P.S. The donuts' champagne color undoubtedly makes them insta worthy.
6. If you're on the hunt for a fancy finger food, call off the search because Steele House Kitchen's Candied Cardamom Grapefruit fulfills the requirement.
7. Citrus salad anyone? Enjoy the numerous health benefits of grapefruit with Sweet Sugar Bean's Grapefruit and Avocado Salad with Shrimp.
8. Curb the mid-morning munchies with a snack that doesn't take you off track. Pastry Affair's Bruléed Grapefruit recipe is tangy, tart, and tasteful.
9. If it's your turn to host the girls this month, then make sure that you save room on your menu for The Whisk Kid's Grapefruit Cupcakes with Honeyed Italian Meringue Buttercream.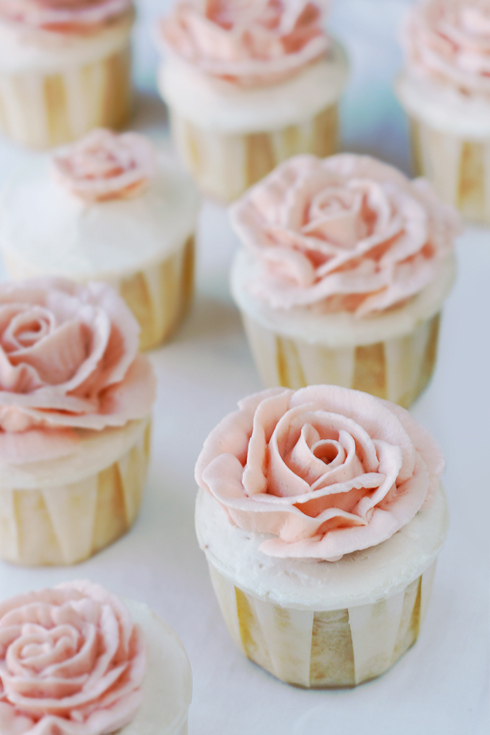 10. A true delicacy! Impress your guests with blush pink Grapefruit Macaroons (recipe courtesy of Lulu's Sweet Secrets).
Happy National Grapefruit Month!
xxmadison