homemade
Treat yourself to a spa day without spending beaucoup bucks! These 10 easy-to-make beauty fixes prove you don't have to go over budget to be kind to your skin
1. Exfoliate your skin with Rachel Cooks's Vanilla Bean Sugar Scrub. It smells as good as it sounds and makes a wonderful hostess gift.
2. If you're tired wasting money on manicures that last two days max, then look to Shrimp Salad Circus's DIY Gel Polish Tutorial, Tips & Tricks for nails with a longer life expectancy.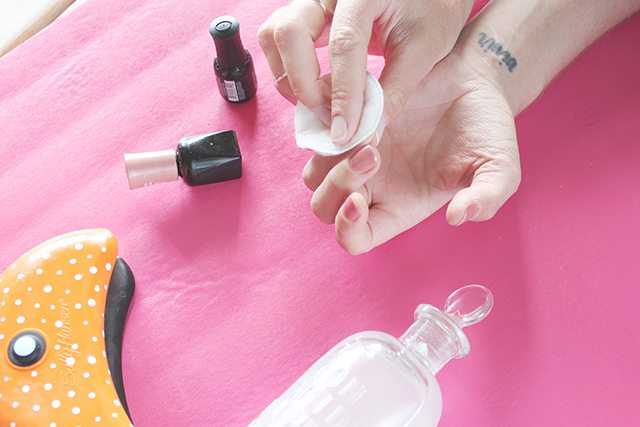 3. I swear it's not frosting! The ice cream scoop may be deceiving, but the ingredients are not. With 4 ingredients you can have Savvy Naturalista's DIY Cream Soap in a matter of minutes.
4. Turn your extra fresh herbs into a delicious-smelling toner like this DIY Basil Toner from Pink Little Notebook.
5. Take your favorite soap wherever you go with Shrimp Salad Circus' Tiny Travel Soap Gems.
6. Hydrate dry skin with Whoorl's Honey Mask.
7. Next time you draw a bath, use Rosemary Lavender Bath Salt by Living Locurto for some sweet-scented bliss.
8. Instead of paying three dollars for a small tube of chapstick, make your own! Look to Practically Functional's Homemade Chapstick for a more affordable option.
9. Consider Julie Blanner's Homemade Rose Milk Bath Recipe for a last-minute gift idea.
10. Thank you Thirty Handmade Days for sharing this darling DIY Dry Shampoo recipe with us!
Enjoy!
xx Madison
Categories: Beauty & Style, DIY-ify, Fashion & Beauty, Nails, Style Spotters | Tags: banana, basil, bath, bath salts, blogger tips, body lotion, chapstick, cherries, detox, diy, dry shampoo, face, gel nail polish, gel nails, Hair, healthy skin, Home, homemade, honey, hydrate, Lavender, lotion, manicure, oily hair, rose milk, rosemary, scrub, soaps, soft skin, sugar scrub, toner, travel, travel soaps, vanilla bean, yogurt
3 Comments
---
Welcome to my first blog post as part of the Better Homes and Gardens team! I'm excited to share all of the awesome crafts, projects, fashion and trends I find on our BHG Insiders blogs with you!
I've always been a huge fan of outrageous colors and bold patterns, both of which were indulged with this super cute DIY Painted Empire Chandelier from The Creativity Exchange. Not only does it immediately liven up a room, it brightens on a budget.
I am completely obsessing over these Animal Memo Holder Gifts from Sugar & Cloth. The gold paint adds a touch of elegance to this fun idea.
These hanging spice jar organizers from Krafty Kath make organizing look fun, even for those of us who live our lives with a little bit of extra clutter. Easy, convenient, and customizable, these jars come in handy for all of those little knick knacks lying around the house.
I'm all about fixing up old furniture, and am adoring this Martha Washington Sewing Table I spotted on Silver Pennies. The pop of blue against the neutral wood gives it a cool, refreshed and younger feel that would do wonders for any piece needing some extra love.
And lastly, I really love this DIY tassle garland by Pizzazzerie. What a fun way to add some flair to a room or party with only four materials!
---