decorating styles
Say goodbye to summer in style by throwing a late-summer soiree. Think about it: One last chance to show off your tan and catch up on some much-needed girl time before the temperature drops and the kids go back to school. Let's get this party (pardon me, soiree) started, shall we?
First thing's first. Decor. Decorations are a key component to throwing a successful summer soiree. Summer-inspired centerpieces, floral decor, colorful tabletops and elegant place settings will set your soiree apart from other sunny season extravaganzas. I've put together 10 easy decor ideas to get your creative juices flowing!
1. I'm officially in LOVE with these DIY Oversized Tissue Paper Flowers from A Blissful Nest. They're beautiful, dramatic and oh-so-chic!
2. Check out Making Home Base's  Citrus Stamped Tea Towels for a quick, colorful and cheap update to any white linen.
3. Songbird's Easy Summer Arrangement is a refreshing take on a classic centerpiece.
4. How stunning are these DIY String Chandeliers by Ruffled?! With balloons, glue and twine you can make these beauties yourself.
5. Dessert anyone? Let your candy creations shine with a DIY Tissue Paper Flower Backdrop. See Project Nursery for step-by-step instructions.
6. Stylize your dishware with Sugar and Cloth's DIY Pineapple Plates tutorial.
7. Instead of flowers, opt for a succulent/cactus centerpiece. Add a burst of color to your table with these DIY Gold Dipped Plant Pots from The Style House.
8. Add instant fragrance to drinks with Petal Ice Cubes courtesy of Express – O.
9. I didn't know this was possible! DIY Decoupage Palm Frond Balloons ?! Get the deets at Balloon Time.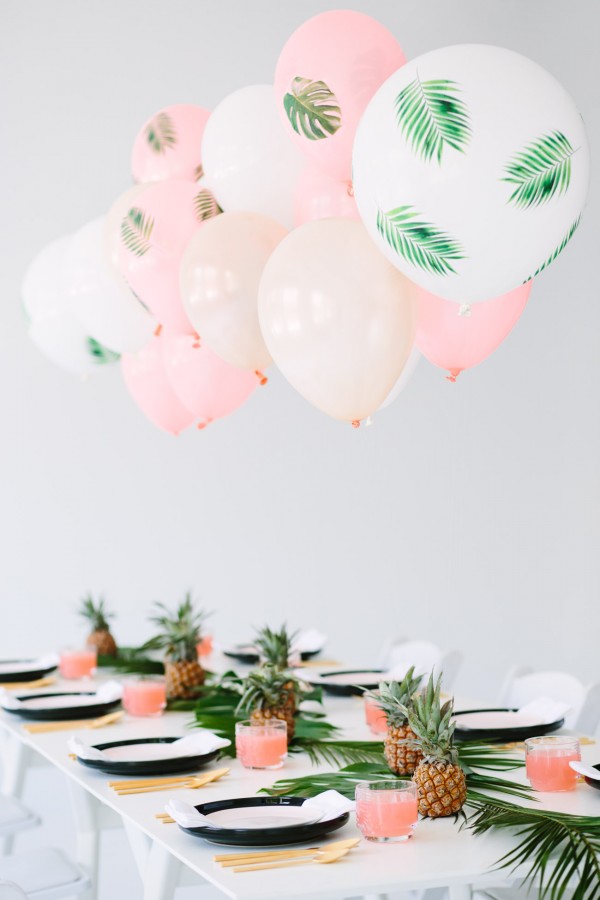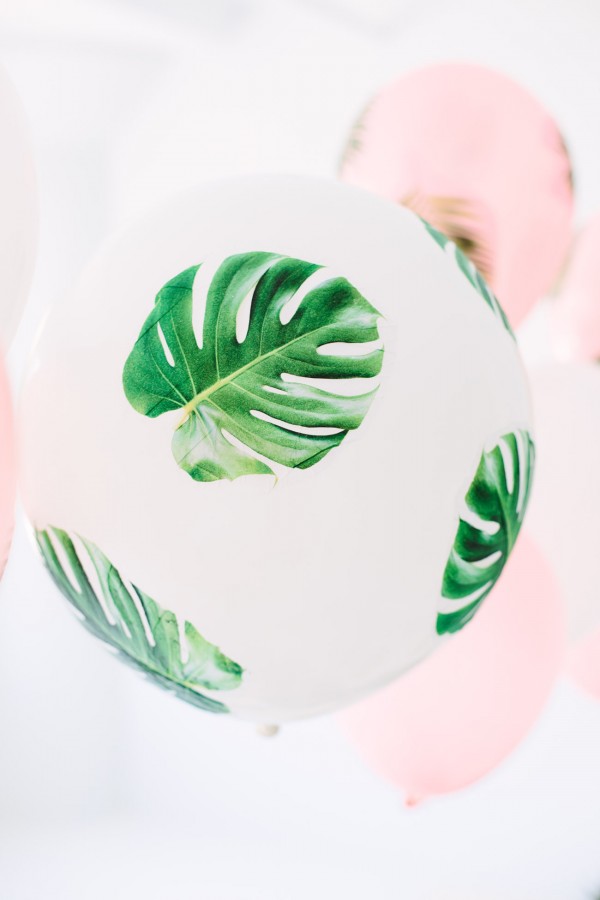 photos courtesy of Studio DIY
10. Fruit made pretty! 100 Layer Cake does a Spray-Painted Pineapple Centerpiece flawlessly.
Happy Summer!
xx madison
Categories: DIY-ify, Style Spotters | Tags: Accessories, arrangement, Bold, centerpieces, color, color palette, Decor, decor ideas, Decorate, decorating, decorating styles, Design, diy, Dream House, favorite blogs, Floral, Flowers, fun, get the look, glass, Gold, hot pink, ice cubes, ladies lunch, lanterns, lemons, light, lilac, limes, metallic, napkins, organize, paint, peonies, petals, pineapples, polka dot, Style, Succulents, summer, summer centerpiece, summer soiree, tablecloth, trends, vintage style, white setting, yellow
3 Comments
---
Like Kristina said a few days ago, wood is everywhere in design right now. She noted it in bathrooms, I'm loving it in plank-walled bedrooms, kitchen islands with live-edge reclaimed wood counters, and definitely in furniture and accessories.
So there was a little bit of squealing at my desk when I saw a preview of IKEA's latest collection, coming out in October. It's all worn-in textiles, accessories that feel a little bit This? Just a family thing I brought down from the farm in Vermont., and raw wood furniture (my fav!).
Where else are you guys seeing this trend? And be real: Are you as in love with it as I am?
–Joanna Linberg, Associate Editor, Better Homes & Gardens
---