10 Ways to Create a Calming Space in 2016
In the wake of the new year, we've put together 10 ways that you can easily de-stress your home. With a little organization, color coordination, sweet aromas, and cozy throws, we promise that you'll be feeling nothing but good vibes.
1. Faux Fur
What's the first step to creating an at-home zen environment? Faux fur. Besides being fab and luxurious, faux fur throw blankets and rugs come in almost every color, size, shape, or pattern.
Photo via
Photo via
\
Photo via
2. A Splash of Green
Houseplants easily accessorize any space, however what might come as a surprise is the numerous health benefits associated with them. Two reasons you should keep succulents, cacti, or other enchanting greens in your home are because they are known to 1. purify air and 2. improve health while reducing fatigue and stress.
Photo via
Photo via
3. Clean Surfaces
It can be difficult to quiet your mind when there is chaos everywhere you look. Bookshelves, desk drawers, and counter tops are HOT SPOTS for clutter. Creating a serene space begins with a clear surface.
Photo via
Photo via
Photo via
4. Cooling Colors
Consider incorporating calming colors like dark gray-blue, soft gray, icy blue, white, and a soft neutral green. Muted hues or pale pastels would also pair beautifully with this soothing palette.
Photo via
Photo via
5. Rad Accents
Think quality over quantity. When you opt for fewer accessories, it draws attention to a piece's details that you might not normally notice.
Make a telling and tasteful statement with this Good Vibes Pillow. The trendy item is available at Urban Outfitters for $39.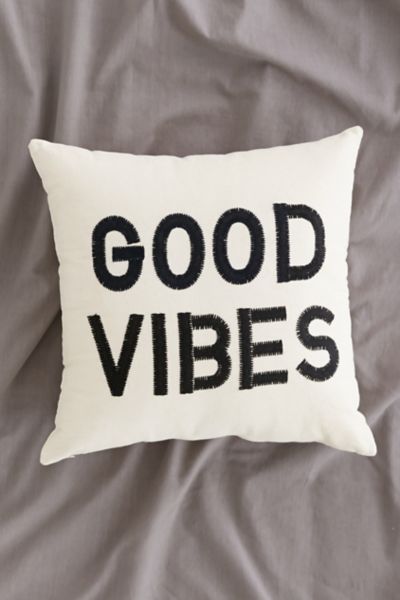 Photo via
Instead of piling a stack of books your coffee table just for show, place one or two that you might actually read. Whether it be a novel, newspaper, or magazine, just make sure that you use it. If you love to color, then keep a Color Me Calm Adult Coloring Book at arm's reach. The book below is available on Amazon for $10.52.
Photo via. Check out these 14 gorgeous coloring books made just for grown-ups.
6. Lovely Lighting 
Set the mood with a twinkling chandelier, flickering candle, brilliant pendant, or mod lamp.
Photo via
Adorn your desk with a chic Sculpted Perch Table Lamp from Anthropologie.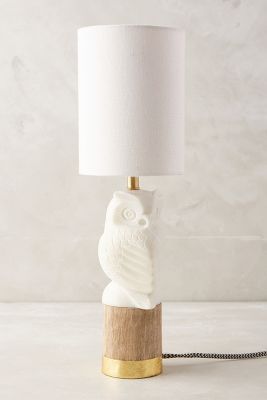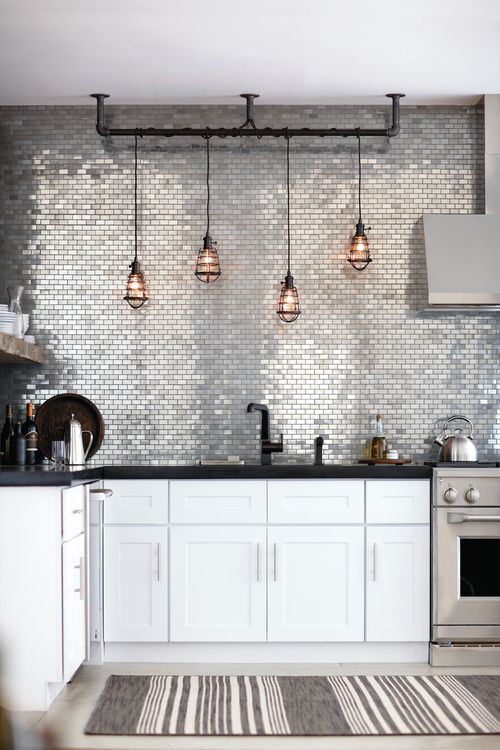 Photo via
7. Mod Mirrors
Use an oversize mirror to add drama and take up empty space on blank walls without contributing to unwanted clutter. Plus! It'll make the room feel more spacious.
Photo via
Photo via
8. Refreshing Aromas
It's easy to unwind after a long day when you have a stress-relieving fragrance at hand. Save a few dollars with Apartment Therapy's DIY Reed Diffuser tutorial, or invest in these Voluspa Limited Edition Japonica Mini Candles from Anthropologie for $10 each.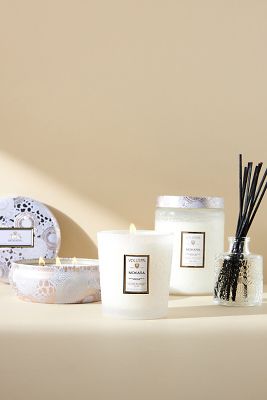 Photo via

Photo via
9. Organize
Tangled cords are no longer a problem with this Eco-Friendly Bamboo Multiple Charging Station (available on Amazon).
Organizing made easy! Planning is a cinch when you have Kate Spade's Pencil It In 12-Month Agenda.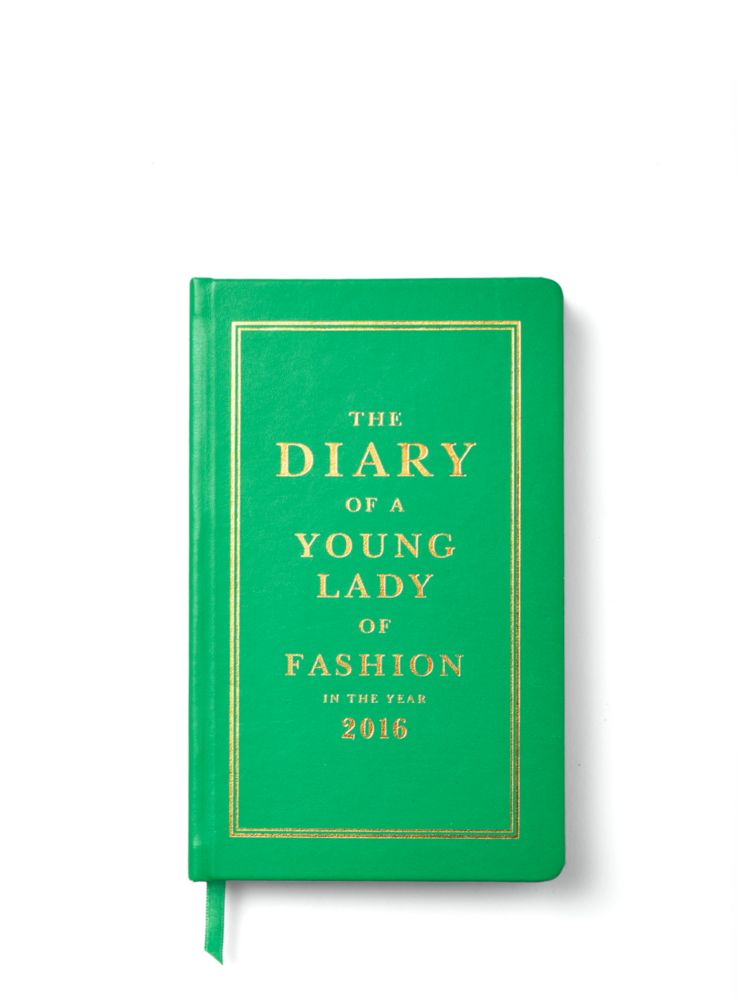 10. Natural Wood
Think of wood as a neutral. Whether it's salvaged, reclaimed, or driftwood, the much-coveted material brings a certain level of tranquility and works wonderfully as a floating shelf, wall art, or furniture.
Photo via
Photo via
Happy Friday!
xxmadison
5 Responses to " 10 Ways to Create a Calming Space in 2016 "
September 18, 2016 at 1:30 pm , by Jennifer Buda