5 Grown-Up Ways to Decorate with Pantone's 2016 Color of the Year
For the first time EVER Pantone has chosen two colors as the "2016 Color of the Year"—-Rose Quartz and Serenity! As you can tell, we're pretty stoked about the rad color pairing. Given the palette's typical nursery-like nature, we've put together 5 sophisticated ways you can incorporate the soft color scheme into your home.
Photo via
Photo via
1. With Seating
Make seating the spotlight by opting for pastel hues. Whether it's a blush pink sofa or a baby blue recliner, Rose Quartz and Serendipity are certain to bring peace and relaxation to any space.
Photo via
Photo via
2. With Linen
Make your bedroom a safe haven with a soothing color scheme. Dreamy pillows and whimsical sheets create the ideal environment for a little R & R.
Photo via
Photo via
3. With Paint
Sometimes a fresh coat of paint is all you need to bring life back into a space. Whether you decide on Serendipity walls and Rose Quartz accents or vice versa, this palette is certain to brighten up any room.
Photo via
Photo via
Photo via
4. With Accessories
Possibly one of the easiest (and least permanent!) ways to incorporate this marvelous pairing is through accessories. For a metallic play on Rose Quartz, try an oversize rose gold light fixture.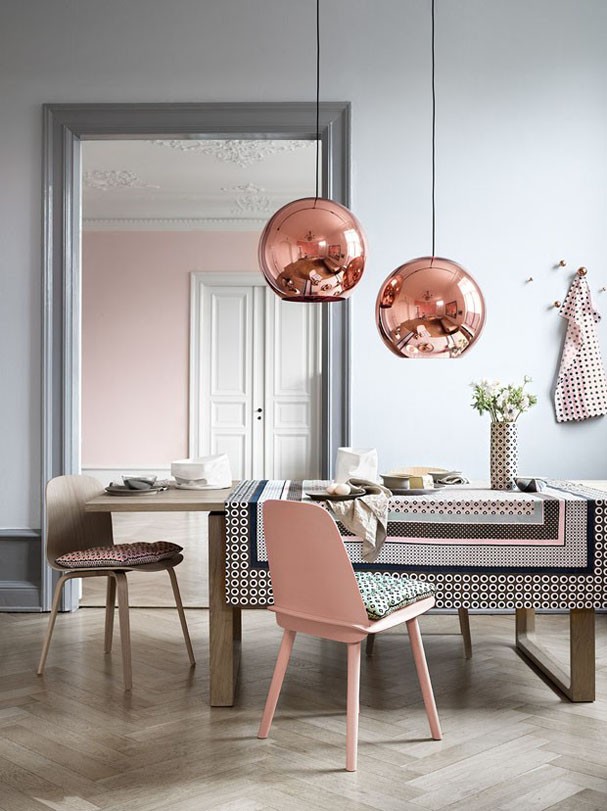 Photo via
Photo via
5. With Wall Art
Wall decor provides the unique opportunity to express your personality in a space. Plus! It's a great conversation piece.
Photo via
Photo via
Photo via
Happy Friday!
xxmadison