10 DIY Beauty Products You Can Count On
Treat yourself to a spa day without spending beaucoup bucks! These 10 easy-to-make beauty fixes prove you don't have to go over budget to be kind to your skin
1. Exfoliate your skin with Rachel Cooks's Vanilla Bean Sugar Scrub. It smells as good as it sounds and makes a wonderful hostess gift.
2. If you're tired wasting money on manicures that last two days max, then look to Shrimp Salad Circus's DIY Gel Polish Tutorial, Tips & Tricks for nails with a longer life expectancy.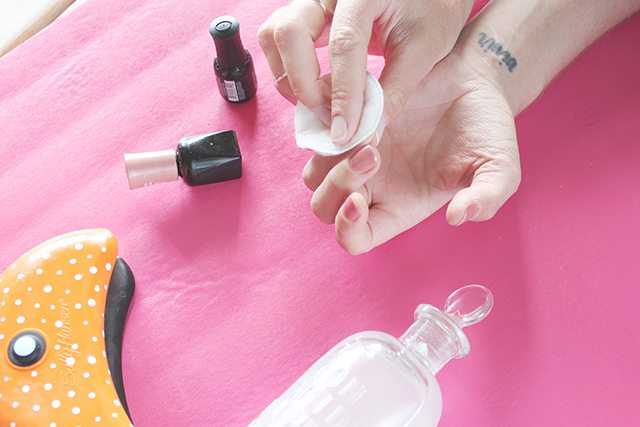 3. I swear it's not frosting! The ice cream scoop may be deceiving, but the ingredients are not. With 4 ingredients you can have Savvy Naturalista's DIY Cream Soap in a matter of minutes.
4. Turn your extra fresh herbs into a delicious-smelling toner like this DIY Basil Toner from Pink Little Notebook.
5. Take your favorite soap wherever you go with Shrimp Salad Circus' Tiny Travel Soap Gems.
6. Hydrate dry skin with Whoorl's Honey Mask.
7. Next time you draw a bath, use Rosemary Lavender Bath Salt by Living Locurto for some sweet-scented bliss.
8. Instead of paying three dollars for a small tube of chapstick, make your own! Look to Practically Functional's Homemade Chapstick for a more affordable option.
9. Consider Julie Blanner's Homemade Rose Milk Bath Recipe for a last-minute gift idea.
10. Thank you Thirty Handmade Days for sharing this darling DIY Dry Shampoo recipe with us!
Enjoy!
xx Madison
4 Responses to " 10 DIY Beauty Products You Can Count On "
August 7, 2015 at 2:36 pm , by test

September 16, 2015 at 1:48 pm , by Sharon

May 2, 2016 at 10:47 am , by barbara spieler