10 Ways to Update Old Picture Frames
I always seem to have one too many frames. Whether they're on sale at Target or marked with a 50 cent sticker at a garage sale, for some reason I continually feel the need to purchase more and more picture frames. Maybe it's an addiction…who knows?
If you're like me and have 10+ picture frames laying around the house at any given time, it's time for a change. Say goodbye to the forgotten frames bought at a thrift store far, far away and say hello to refreshing DIY projects of the here and now.
Little Inspiration gives her favorite Instagram photos a more permanent home with an old frame, floral wire, clips and a glue stick.
Don't throw out the old, rusty silverware just yet! Instead, repurpose it with white spray paint. Spunky Junky shows us how to transform ordinary silverware into one-of-a-kind artwork with frames and upholstery (found at a thrift store btw).
While They Snooze transforms cheap-looking file cabinets into personalized (and more expensive!) cabinetry. You're only a fresh set of hardware and a few white frames away!
Save money on paper by making your own dry erase board out of an 8 x 10 picture frame, scotch expressions masking tape and a white piece of cardstock. Two Twenty One shows us how it's done.
One-of-a-kind artwork doesn't have to break the bank! Apartment Therapy creates something exciting and new out of an ordinary piece of thrift store art by dipping its canvas and frame in paint.
Learn how to make your own pin cushion with Craftaholics Anonymous' easy tutorial! All you need is a frame, paint, fabric and batting.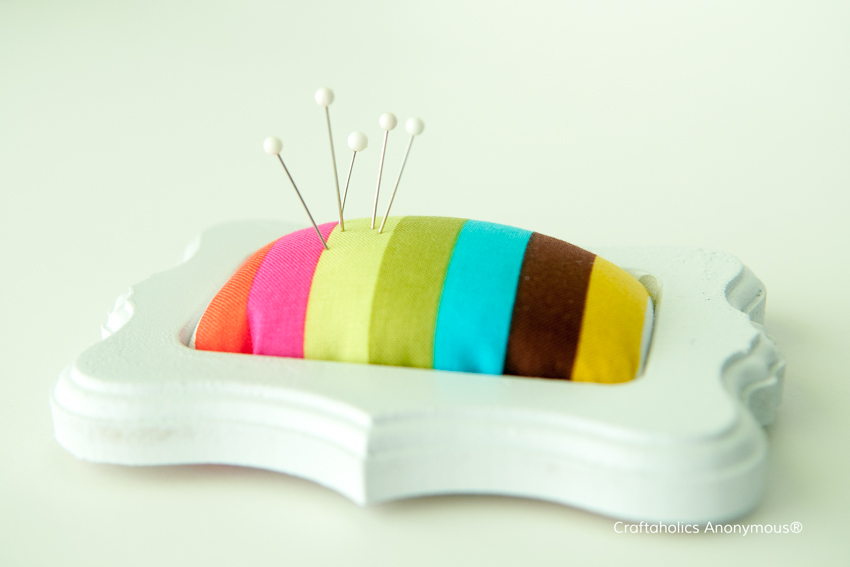 Who says that picture frames belong on the wall? Instead, use them as magnets on your refrigerator for chore lists, weekly schedules, the kids' artwork and more! Props to Vintage Glamorous for the idea.
Oh Crafts serves desserts on recycled frames. Convert any old frame into a tray like Lindy's with a coat of spray paint and textured paper placed between the frame and glass.
Provide function for frames and style for shelves by combining the two. See Shanty Chic for a quick and easy tutorial.
Photo via Porch.com
Frames are fun! You'll be surprised at all the cool things you can do.
16 Responses to " 10 Ways to Update Old Picture Frames "