Hey there! I'm Erin from House of Earnest where I blog about everyday ideas for parties, decor, and DIY around the home. I'm here today to share a common problem when it comes decorating. The rooms we gawk at and trends we swoon over are one thing when they're in someone else's home (or a decorator styled space), but how we integrate them into our own style at home is tough. I'm going to share how to bridge that gap and get you on the road to trend-right living.
On the docket today are the beautiful pieces of feminine abstract art that seem to be the most popular addition to any chic space. Working a beautiful abstract piece into more traditional decor isn't difficult at all and just requires a few key steps!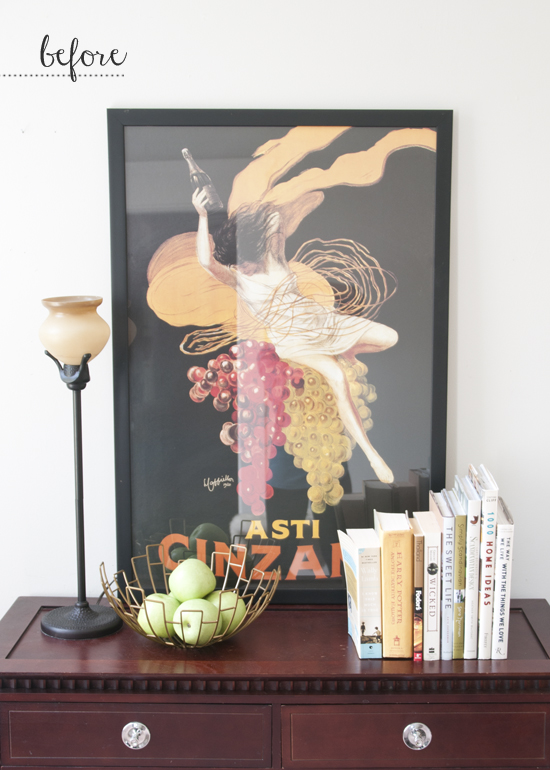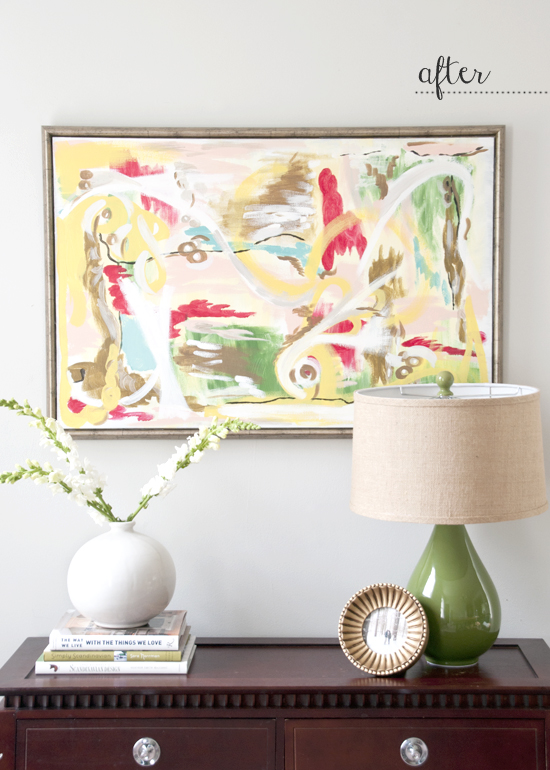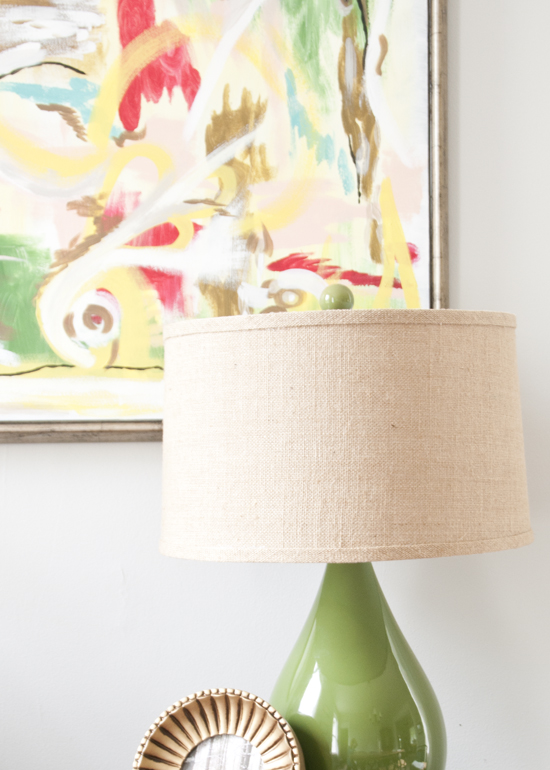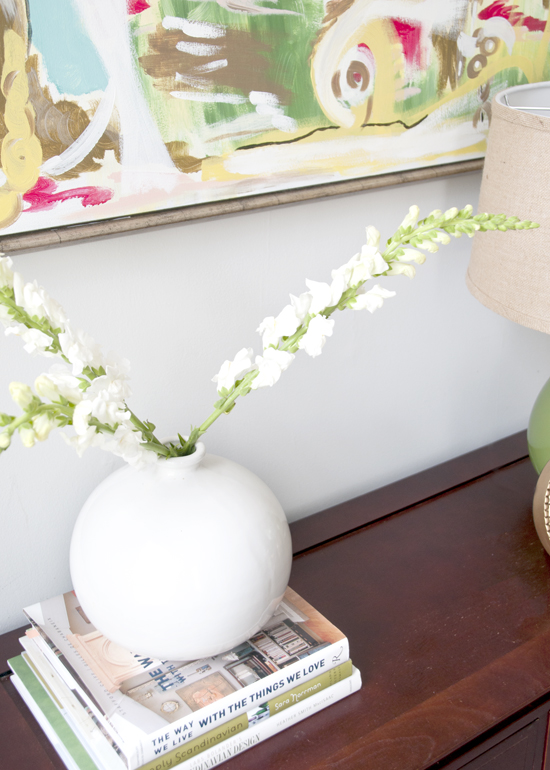 The big key here is to trim the art out in a frame that meshes well with the rest of your home decor. This will ease the piece into place. Next, layer in some transitional pieces that bring the color of the art down into the room. Traditional shaped lamps in a fun pop color and modern pieces, like this vase, in a neutral will really bridge the gap. I always think that adding in a natural element and a hit of bling is a good idea to create style balance. Pile it all on top of your existing traditional furniture and you've got a winning (and did I mention chic?) combo. Wasn't that fun?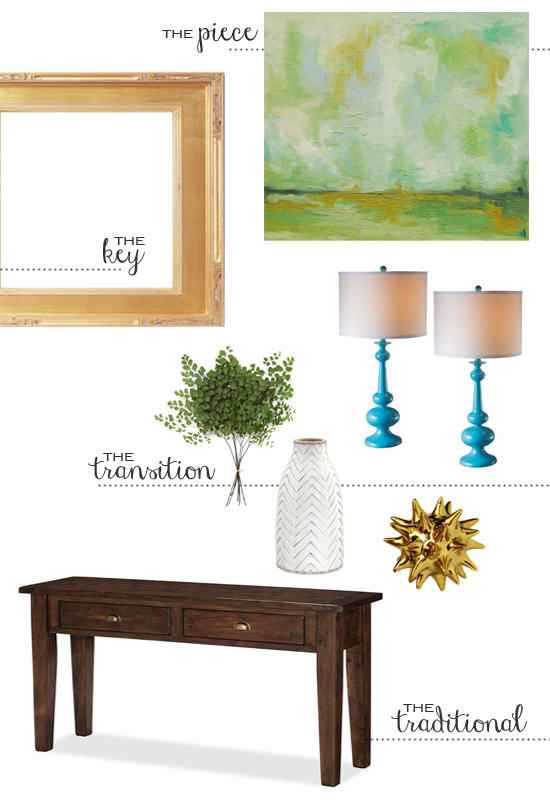 Art | Frame | Lamps | Vase | Naturals | Object 'd art | Console
I am thrilled that I got the chance to share with you all how to work trending pieces into your home without redecorating a whole room. If adding a cool abstract piece was this easy, imagine what else we can do!
23 Responses to " Erin Souder: Adding Abstract Art "
June 4, 2013 at 10:48 am , by Mel Todd

June 4, 2013 at 11:29 am , by Lana Cabus

June 4, 2013 at 1:16 pm , by Amber Sanders

June 4, 2013 at 2:16 pm , by Michelle Brunetto

June 4, 2013 at 2:40 pm , by Sharon Carlton

June 4, 2013 at 4:02 pm , by Kim

June 4, 2013 at 4:55 pm , by Catherine

June 4, 2013 at 5:03 pm , by Nancy Miller

June 4, 2013 at 7:52 pm , by Cathy Cousino

June 4, 2013 at 8:06 pm , by Cindi

June 4, 2013 at 9:04 pm , by Jen Kunes

June 4, 2013 at 9:13 pm , by Laura

June 4, 2013 at 9:31 pm , by Colleen

June 4, 2013 at 9:37 pm , by Melissa

June 4, 2013 at 9:46 pm , by Kellie

June 5, 2013 at 12:55 am , by JJ

June 5, 2013 at 7:55 am , by Jillian

June 5, 2013 at 10:17 am , by Jade

June 7, 2013 at 10:55 pm , by Ashley

June 13, 2013 at 10:03 pm , by Whitney N.